Shopping cart
No items in shopping cart.
Offers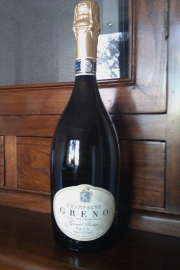 Greno Pommery GRANDE PRESTIGE (ACTIE: van € 28,= voor € 26,= per fles)
€ 168,00
€ 156,00
Charles Lafitte MAGNUM € 52,= per fles
Champagne BRUT 1500 ml (prijs per 3 flessen)
De heuse Magnum-fles nergens zo laag geprijsd. Een werkelijk schitterende fles!Hiermee laat u ongetwijfeld indruk achter bij uw relaties of op uw bruiloft, receptie, borrel, feest of partij. Alleen bij ons verkrijgbaar.
Bestellingen per doos van 3 flessen.
Beperkt op voorraad!